Meet Dr. Amy Hunter
My Chiropractic Journey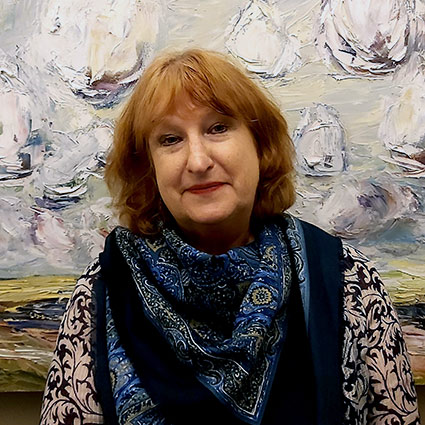 During a trip with my future husband (whilst err…hitchhiking through Australia), a Chicago based chiropractor offered us a lift. For most of the trip he played cassette tapes (I'm dating myself here) which described the art, science, and philosophy of chiropractic.
At first we were skeptical about our good Samaritan, or at the very least about his taste in listening entertainment. This was quite a long drive, so needless to say I listened, and eventually told him about the neck pain and headaches I myself was suffering from (due to what I sometimes describe as student syndrome).
When we returned to Vancouver, Canada, where we were both studying, I decided to take the plunge, and see a local chiropractor. Much to my amazement and delight, my headaches and neck pain disappeared. Fast forward six years I'd become a chiropractor.
Chiropractic Education
I've been helping people through chiropractic care for more than 30 years. I was always interested in science, and completed my Bsc degree at the University of Guelph. Moving to Toronto enabled me to attend The Canadian Memorial Chiropractic College to complete my doctorate of Chiropractic. I am also a member of the Ontario Chiropractic Association, Canadian Chiropractic Association and College of Chiropractors of Ontario.
Upon opening my practice in the Kingsway neighborhood of Toronto, I furthered my studies in sports rehabilitation, orthotics, spinal rehab, and optimal wellness through comprehensive nutrition, lifestyle, and preventative care.
In addition, I taught pathology at Kikawa College of Massage Therapy. Fitting, because I embrace the chiropractic lifestyle, but also include massage therapy, naturopathy, nutraceuticals, proper nutrition, exercise, and stress management as part of my health care routine. This has enabled me to enjoy various pursuits such as running a half marathon, skiing, and gardening. Being able to enjoy this level of activity I owe fully to continued preventative/lifestyle care, and my goal is to instill in my patients this philosophy to promote their optimal health.
Family and Hobbies
I continue to enjoy travelling the world, and I still find pleasure and excitement in experiencing different cultures with my husband and son. One of my escapes is to voraciously read mystery novels.
My healthy, active lifestyle includes regular chiropractic, massage, and exercise. I have found that the addition of nutraceuticals such as supplements and vitamins, has enhanced my overall health and well being. I try to take the advice that I give to my patients.
Schedule Today
Thanks for visiting our site. We look forward to meeting with you in person and learning how chiropractic can fit into your health care goals. Contact Kingsway Chiropractic Center In The Junction today to make an appointment.
---
Dr. Amy Hunter | (416) 236-9919