Toronto West Homeopathy | Kanan Patel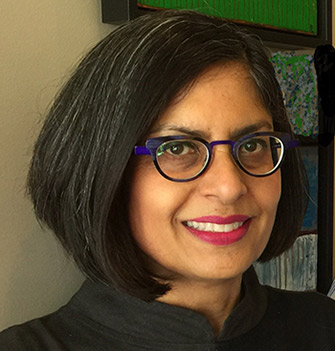 My background in Physics (PhD, Astrophysics and Astronomy McMaster University, Hamilton, ON) combined with a rigorous education in the science of homeopathy has uniquely prepared me to provide the most considered, thorough and effective care to my patients and so doing, truly partner with them on their healing journey.
My Journey
I came upon homeopathy as a patient. My experience with this healing modality was simply extraordinary. I could not begin to comprehend how the remedies could make such a profound difference in my health — physical, mental and emotional. Time and again, I observed how effective and gentle homeopathy was in bringing lasting health to my family and friends, both old and young, humans as well as animals. This was not wishful thinking or placebo. As a scientist (PhD Astrophysics) I had to find out how it worked. After an intense 3 years of study at the Canadian College of Homeopathic Medicine (CCHM), I graduated with a degree in Homeopathic Medicine (DCHM)
In 2012, I started my private practice, Vital Life Homeopathy treating patients locally in Toronto as well as across North America and overseas in Europe and Asia. I am honoured to be a teacher and clinic mentor at my alma mater CCHM. Most of all, it is a privilege to practice the healing arts at Kingsway Chiropractic along side my esteemed colleagues, Dr. Hunter and Jennifer Cruikshank.
Immense rewards
The journey to homeopathy has brought immense personal rewards. Treating others has allowed me to experience greater levels of joy and health then I could have ever imagined. Health is multi-dimensional, the healing journey is for patient and healer alike. For this opportunity, I am immensely grateful.
Outside of the Office
When not immersed in the world of homeopathy, I am at the beckon-call of our kitty, Billy, and my human family (needless to say, in that order :). I am certified 'cat lady', in fact, 'animal lady'. I enjoy being being in nature, reading and music. I hope one day to be able to play the piano (4 plus years of lessons and I still only know one song :-) but I'm not giving up yet!
Global medicine – widely used in Europe, the United Kingdom, India, North and South America
Homeopathy has been around for more than 250 years and is widely used world over. In 2017 homeopathy was recognized by the government of Switzerland as having the same status as conventional medicine when it comes to health insurance. An estimated 20% of German physicians prescribe homeopathic medicine (2001, 2002). Homeopathy has been part of the NHS (National Health Service) in the UK since 1947. It is used by an estimated 100 million people in India (2007)! Learn more about homeopathy.
---
Homeopathic Practitioner in Toronto West | (416) 236-9919