Homeopathy in High Park and The Junction
Homeopathy Regulated in Ontario
On April 1st, 2015, Homeopathy became a regulated profession in Ontario under the Regulated Health Professions Act! Only practitioners who have passed the rigorous assessment process demonstrating they have the appropriate expert training in homeopathic medicine are allowed to use the protected title "Homeopath."
Our homeopath, Kanan Patel, has been a full member of the College Of Homeopaths of Ontario since its inception. Kanan is also a lecturer and student advisor at the Canadian College of Homeopathic Medicine.
Homeopathy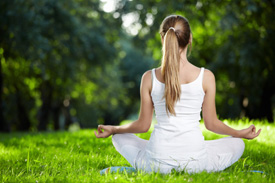 Homeopathy is a holistic system of medicine that uses highly diluted natural substances to stimulate the body's own healing mechanism. Developed over 200 years ago by the German physician Samuel Hahnemann, homeopathy understands illness as an imbalance in the healing intelligence of an organism. Symptoms, be they physical, mental, emotional, or familial, are key and unique indicators of how the healing intelligence is trying to regain balance. Restoring balance restores order and health in the mind, emotions and body. Homeopathic treatment is distinctively individualized as all beings experience and cope with illness in their own particular way according to their personal history, susceptibilities, genetics and weaknesses.
Common Conditions Treated by Homeopathy
Whether the illness is longstanding and chronic or a recent acute, homeopathy is very effective in treating ailments of the body, mind and emotions. A few examples include:
Allergies, asthma, respiratory problems
Women's health issues such as PMS, heavy menses, painful menses, menopausal symptoms
Urinary issues, kidney stones, bladder infections, yeast infections
Chronic insomnia, frequent waking, restless sleep
Headaches, migraines, vertigo
Digestive issues, constipation, diarrhea, bloating, colitis, Crohn's disease
Skin issues such as eczema, psoriasis, hives
Arthritis, joint pain, inflammation
Diabetes, hypertension
Cancer support, side-effects of treatments
Anxiety, depression, emotional traumas, grief
Developmental and behavioral issues in children
Acute colds, flues, infections
Dental issues, injury to tissue, torn ligaments/tendons

Kanan Patel – Homeopathic Practitioner
I came upon this powerful system of medicine as a patient myself. My personal experience with homeopathy was astonishing and at that time, I could not begin to comprehend how those little white pills could make such a positive difference in my health — physical, mental and emotional. I observed over and over again how effective and gentle homeopathy was in bringing lasting health to my family and friends, both old and young, humans as well as animals. This was no mere luck or placebo! As a scientist I had to find out how it worked.
Click to Read More about Kanan


What to Expect From a Homeopathy Appointment
In homeopathy, symptoms are key as they show us how the healing intelligence is struggling for balance. The aim of the homeopathic consultation is to get a clear understanding of the past and present state of your health (physical, mental, emotional, familial), the symptoms you are manifesting and in so doing, address the imbalance in your life force and restore health gently and effectively.
Initial Consult
Your initial consultation can take up to 2 hours in duration. This is a time for you to share your health concerns and the mental, emotional and physical symptoms that you are experiencing. Among other things, I will be interested in known or suspected causes or events that have affected your health, your general re-activity to your environment, any strange or peculiar symptoms or behaviours that are characteristically yours.
Follow Up Appointments
As your healing journey progresses, your health and symptoms will change and in turn, your homeopathic treatment plan will need to be modified to suit your new state. Follow-up sessions are where this key work is done. Appointments are up to bout 1 hour long allowing time for a thorough review of any changes in your health and symptoms since your last visit and re-evaluation of your treatment plan as needed.
Contact Kingsway Chiropractic Center In The Junction today to make an appointment.
Homeopathy Fee Schedule
Initial Consultation* – Adults (up to 2 hours): $200
Initial Consultation* – Child (less than 12yrs): $140
Follow Up: $100
New Patient Acute: $100
Acute Ailment**: $80
Acute Follow Up**: $60
* Initial consultations include first remedy
** Acute Consultations include 5 days of follow up
---
Toronto West Homeopathy | (416) 236-9919